ABOUT CANADA'S OCEAN & FRESHWATER
More than
two million
lakes
Approximately
60 per cent
of Canada's freshwater drains to the north
Of nearly 39 million Canadians, approximately
seven million
live in coastal marine areas
One in two
Canadians live along the Great Lakes and St. Lawrence River
243,042 kms
of coastline - the longest of any country
20 per cent
of the world's surface freshwater
One of the largest
renewable supplies of freshwater
in the world
PROTECTED AREAS IN CANADA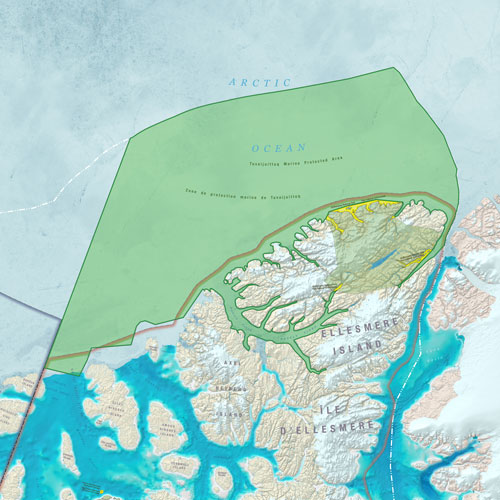 Tuvaijuittuq
Tuvaijuittuq is a marine protected area in the Arctic Ocean off the coast of Ellesmere Island, Nunavut, whose Inuktut name translates to "the place where the ice never melts." As its name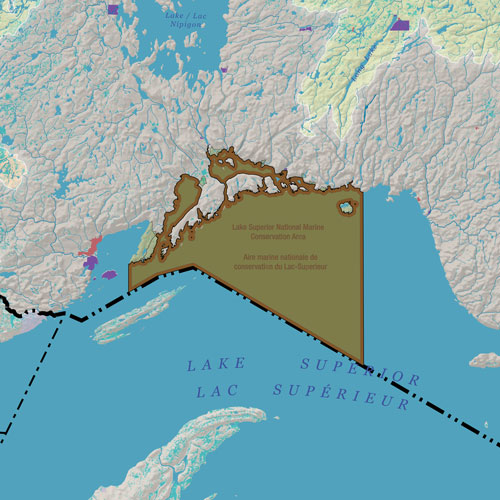 Lake Superior
The Lake Superior National Marine Conservation Area is the largest freshwater protected area in the world, covering more than 10,000 square kilometres. It exists to protect the natural resources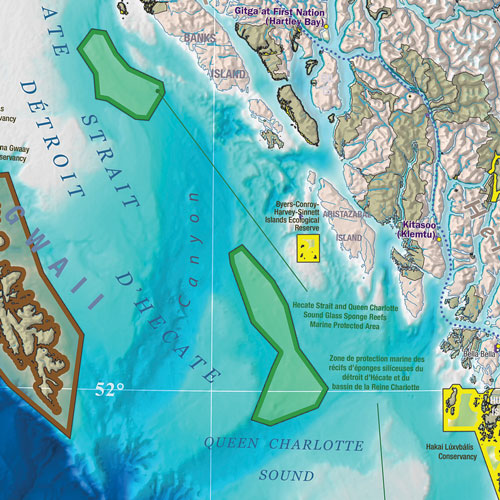 Hecate Strait and Queen Charlotte Sound Glass Sponge Reefs Marine Protected Areas
The Hecate Strait is a marine protected area that consists of four reefs off the coast of British Columbia in the Douglas Channel. These reefs, which cover a total area of 1,000 kilometres, are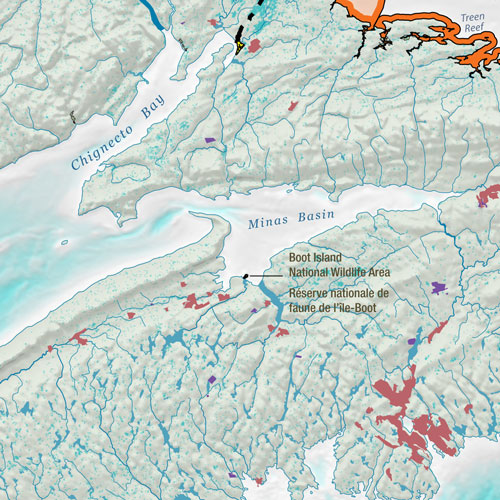 Boot Island
Boot Island is home to more than 50 bird species and 170 species of plants. Herring gulls, great black-backed gulls, great blue herons, and double-crested cormorants all breed on the island. The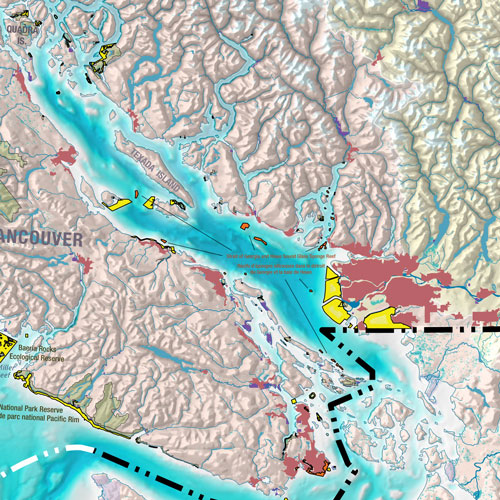 Strait of Georgia and Howe Sound Glass Sponge Reef
Glass sponge reefs are presently found only along the west coast of Canada and the United States. They play an important role in ecosystems by modifying bottom currents, filtering water, and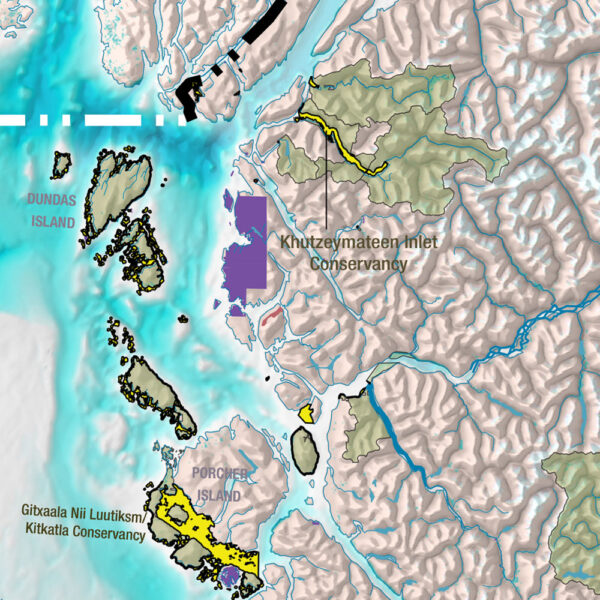 Khutzeymateen Inlet
The inlet protects important grizzly bear habitat, with over 50 grizzlies frequenting the river and the inlet's shores. The inlet also contains a number of locally important salmon streams.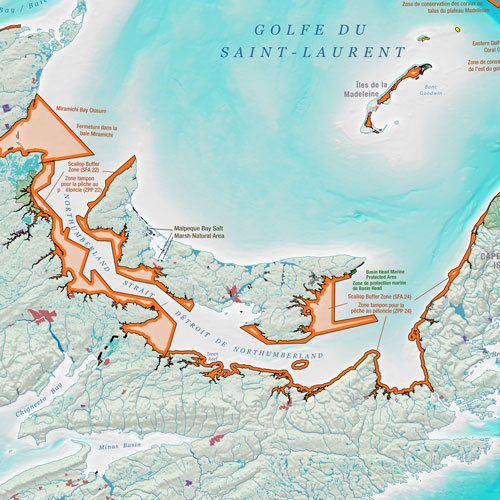 Malpeque Bay Salt Marsh
Malpeque Bay is home to a diverse community of marine invertebrates, and plants such as eelgrass. It is an important nursery for shellfish, such as the eastern oyster. A considerable number of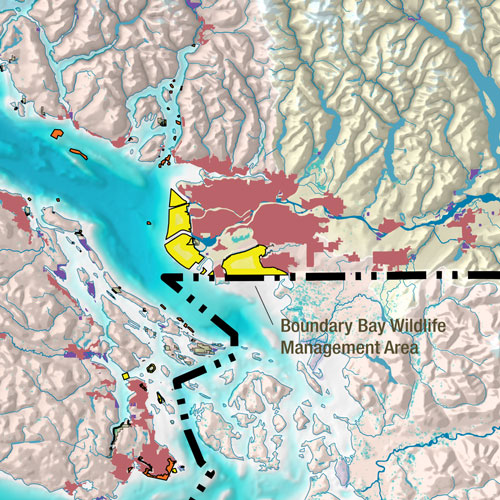 Boundary Bay
Boundary Bay is an important link to the Pacific Flyway, supporting over 1.5 million migrating birds each year. It also acts as a year-round habitat for many species, and, as part of the larger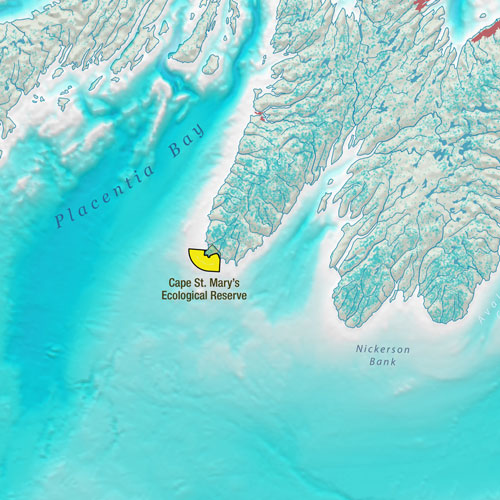 Cape St. Marys
Cape St. Mary's is home to numerous species of seabirds that nest and breed in this protected area. Nesting species include gulls, razorbills, black-legged kittiwakes, and great cormorants.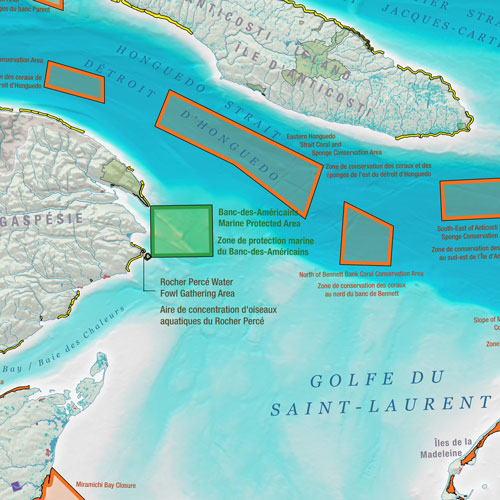 Rocher Percé
The Rocher Percé acts as a summer home for many species of birds, including double-crested cormorants, great cormorants, black-legged kittiwakes, and herring gulls. It also houses a colony of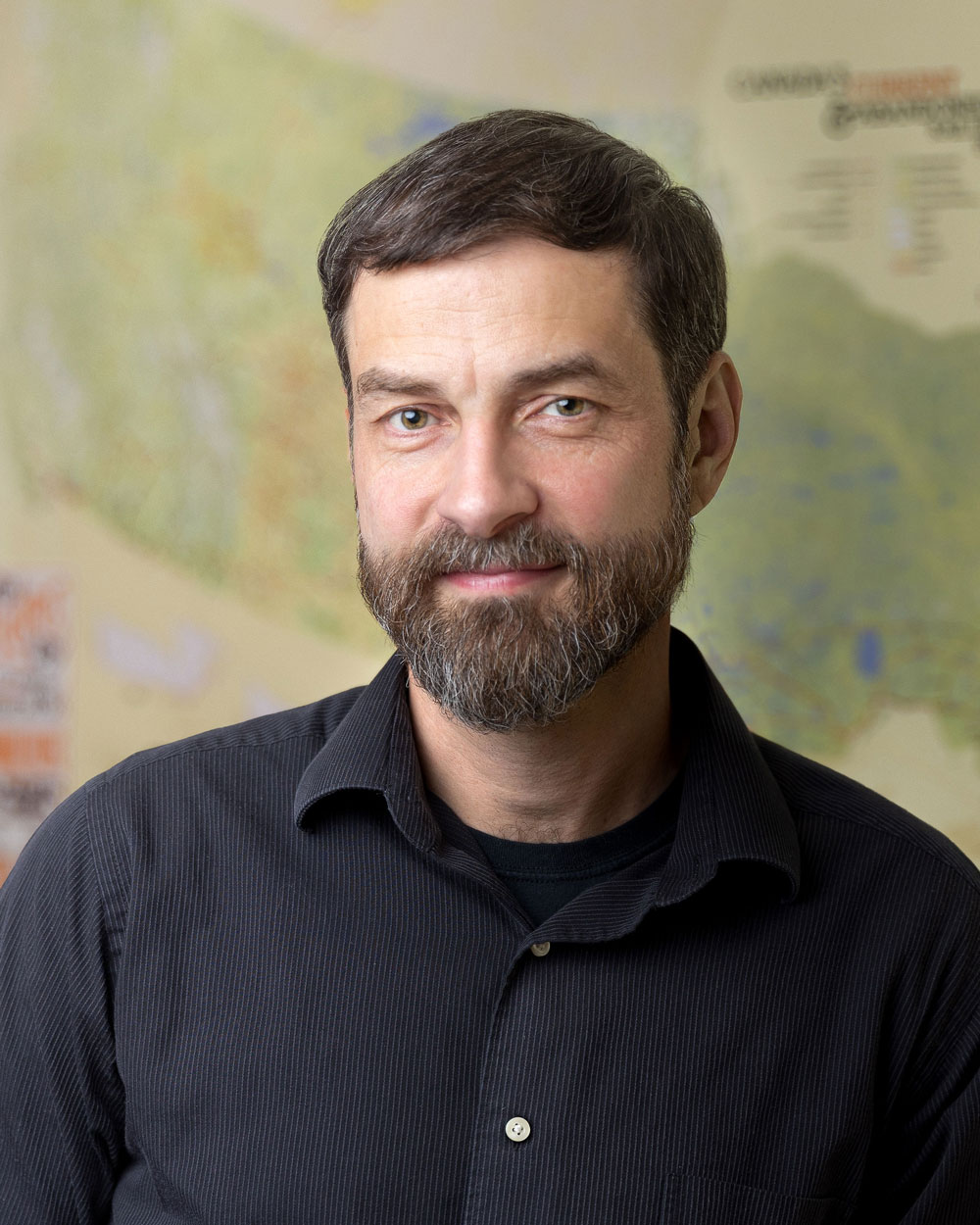 A note from the cartographer
Chris Brackley
Ocean, Freshwater, and Us. The title of this map is perfectly descriptive of its content. It is a map that highlights the foundational connections between ourselves and the water that surrounds and sustains us. The massive freshwater flow arrows highlight the reality that while few Canadians live close to the ocean, we are all connected to it via our local and ever-flowing lakes, rivers, and wetlands. And this connection is more than conceptual. What we put into our freshwater systems invariably flows to the ocean, affecting the delicate marine ecosystems sometimes thousands of kilometres from our homes.
Of course, human impact on the ocean is often more direct, and this map also highlights our efforts to protect the ocean through a growing network of protected areas. There are no "one-size-fits-all" solutions to protecting ocean environments, and the different protected areas on this map reflect that reality; some remove certain fishing pressures, some limit ship traffic and anchoring, some limit or prohibit resource development, and some do all of the above.
LEARN MORE ABOUT CHRIS
Our PartnersIn Conservation
Ocean, Freshwater, and Us is the result of an ongoing collaboration between the Royal Canadian Geographical Society and numerous partners. Click the logos below to visit their websites and learn more about their work.